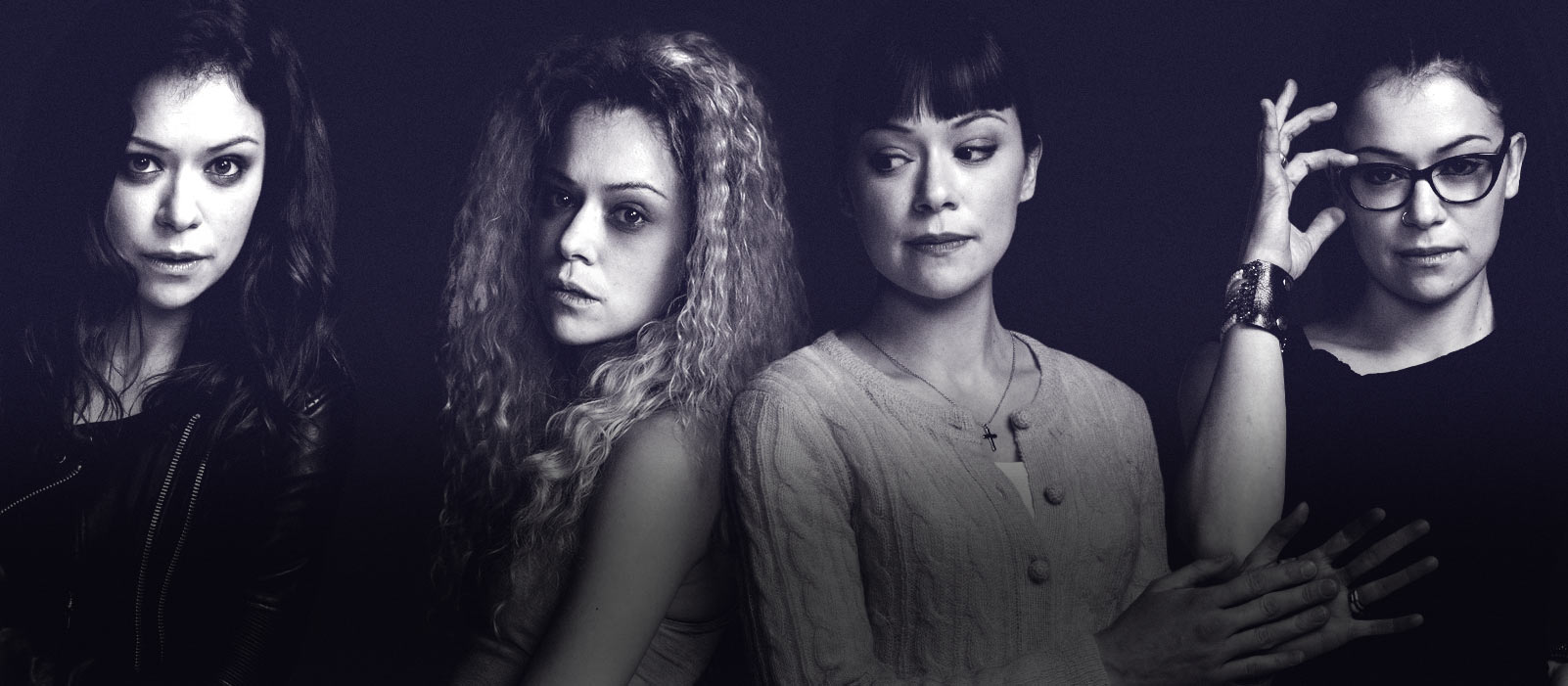 For much of Orphan Black the Hendrixs have been the comic relief.  While dealing with Neolutionists, Allison has attempted to uphold the facade that she's just another suburban WASP. This means she's taken her kids to soccer games, participated in community theater, volunteered at her church and even run for local office.  Trapped in what many would think of as suburban hell, Allison has always sought to maintain her image and exert power wherever possible.  However, the truth of the matter is that despite everything that's going on, Allison's world is very very small.  At best, she's been a big fish in a tiny pond and in Beneath Her Heart, the realities of Allison's life and past are explored. 
Beneath Her Heart begins with a flashback to the Hendrixs hosting a dinner part with Aynsley and Chad (could there be two more WASP names?) as their guests. It's about as typical as you would expect, with Allison refusing to share her desert recipe while fielding calls from Beth.  It's an early sign of Allison trying to hold her life together, even as the clone world is trying to intervene. Allison is in complete denial and makes it clear that she won't even say the C word. Since we are talking about Allison, the C word of course means clone. 
With the desert finished and the dishes cleared away, the Aynsley and Chad suggest that they shake things up a bit.  This quickly weirds the Hendrixs out because they clearly assume that their friends mean sexually.  It turn out Aynsley and Chad have brought some mushrooms.  Allison is reluctant at first but she takes the plunge, leaving a sober Donnie to watch over his wife and friends.  Of course, as soon as Allison is higher than a kite, this is when Cosima shows up. It seems that Beth thought that meeting another Leda clone would bring Allison on side. This is the first meeting between Cosima and Allison. Because Cosima is just so naturally zen, she realises that Allison is high but doesn't make a big deal out of it. 
Aynsley and Allison end up at the front lawn looking at the stars wrapped in blankets. Allison starts to wonder if her life in suburbia is all there is for her. She actively thinks of all the things that she could have done instead of serving mini pizzas and playing chauffeur to the kids. It's a great reminder of exactly why Aynsley and Allison were friends and why letting Aynsley die continues to haunt her.
In the present, things haven't become any easier for Allison.  Donnie and Allison get a visit from Mr. Frontenac, demanding to know Helena's whereabouts. Frontenac makes it clear that of all the clones, he thinks that Allison is the most expendable.  Cosima is a scientist, Sarah and Helena are both fertile and Helena's unborn twins have shown remarkable abilities to heal themselves.  There's also Kira, who has special skills. Because Allison is supposedly just a housewife, she doesn't have much power or much to barter with as far as Frontenac is concerned. Frontenac makes it clear that Allison had better have a good long think about exactly how valuable she is.
It's time for M.K.'s memorial which Allison watches via skype.  Allison is upset that she was unable to do anything to save MK. The clones decide with everything going on to just take it easy for the day.  Sarah ends up spending time with Felix sulking when Kira makes it clear that she doesn't want her mother to come to Dyad with her. 
With no official clone business to take care of, Allison heads to the Church Fall fair which she is not running this year. It doesn't take long for Allison to have a little run in with Nona Walker, who has been selected to run it.  Naturally, Allison is not down with this at all and so she pours several lorazapam pills into a bottle of ice tea and gives the bottle to Nona, claiming that it's a reconciliation drink. Before Nona can down it however, the minister pops by and starts talking about moving forward. Allison's conscience kicks in and she grabs the bottle before Nona can drink it. 
Allison conscience is picked at again when she runs into Chad and his kids. It seems that Chad blames himself for his wife's death, saying that if Aynsley hadn't kicked him out for cheating, he would have been there to save her.  We all know that Aynsley died because Allison didn't stop the garbage disposal when Aynsley's scarf got stuck in it. Allison also only had an affair with Chad to get back at Aynsley because she thought that Aynsley was her monitor at the time.