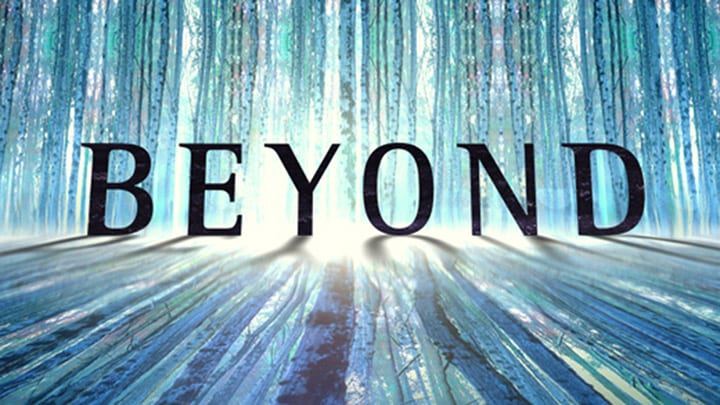 Holden is at Willa's, having no longer been able to deny that things are out of control, after he started the house fire.  Holden just wants it all to stop but we know that Willa has a different agenda.  When Willa pulls out a needle with medicine intended to free Holden's memory he balks and leaves.  I actually cannot blame him for a second. Yeah, things are weird but letting a stranger inject you with something isn't the brightest idea.  
Kevin is driving frantically and gets on the phone to call his wife to warn her that he believes that he is being followed.  Kevin begs her to pack a bag and leave but she is firm about staying exactly where she is.  Kevin's car is hit from behind.
It's pasta night for the Mathews family.  The restaurant brings back warm memories for everyone and the boys joke about how they taught their father a thing are two at the batting cage after every meal there.  For a moment, it's as though nothing has changed for Holden but it's short lived. Diane announces that it's time for Holden to take a highschool equivalency test which quickly sends Tom into a rage.  Tom feels that Diane never allows anyone else to make a decision and argues that she is pushing Holden to move too quickly.  As the argument gets louder and louder, the Holden and Luke become increasingly uncomfortable.  Luke, in frustration, orders his parents to shut up before revealing to Holden that their parents are actually separated.  Tom admits that he has his own apartment now and Diane explains that they thought a functioning family unit would make things easier for Holden, as he tries to adjust to the years he's lost. It turns out that this is too much for Holden and so he grabs his jacket and leaves.  Holden heads to the batting cage, clearly still chasing the positive memories of the past, only to find it locked.  Holden uses a bat to smash repeatedly at the fence which sets off his powers.  A cop stops to see what the disturbance is and Holden flees before he can be questioned. Holden heads back to Willa's and this time he is down with taking the shot. 
The man in the yellow jacket ( yeah they still haven't give this character a name) is having dinner around the television with his family. Things are clearly strained with his wife.  He heads down to the cellar to get another bottle of wine and that is when we see that he has a bloodied Kevin tied up. Things don't look good for Kevin.