The resistance is done fucking around with the aliens and anyone they think is collaborating with them. Citizens are in a long line to try and join the Homeland Security's Red Hats.  Some of them are woefully unprepared but given that resources are so few, joining the Red Hats means extra ration cards. I can see why this would sound appealing, especially if you have a family to consider.  The resistance responds by blowing up the building and then locking the gates before shooting all the would be volunteers. It looks like shooting ducks in a barrel.  The last man who is killed is told that this is what happens to people who collaborate.  
Unfortunately for Jennifer, this means that the heat is on. Bennett, Jennifer's new boss is particularly pissed given that other agencies are now involved in bringing the block to order.  Given that he's been at this job a New York minute and already his power is being usurped, Bennett is determined to assert his authority. Bennett is not particularly impressed by Jennifer, given that before this, she ran data for a a dating site. This of course means that Jennifer is going to turn up the heat on Katie.
In the meantime, Maddie has gone over lock stock and barrel to the other side.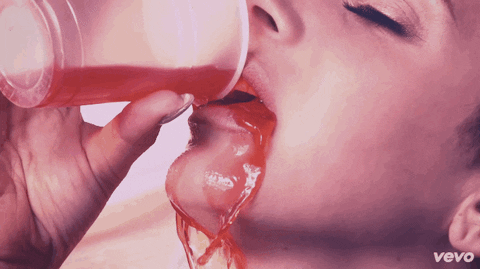 The Kool Aid is strong with this one.  She's keeping busy picking out worship locations for Nathan, for the next big government approved religion cult. Just drink that Kool Aid down Maddie. 
Katie is taking her own religious tour.  She meets with a group of people who read passages from the bible and compare it to Hinduism, Buddhism, and and Islam.  Clearly, this is part of Katie's way of remembering who she is and not buying into the cult mentality. Katie heads home and talks to Gracie about the religions and tries to encourage her daughter to think for herself and follow her gut. Katie tries to prepare Gracie to live with Maddie but Gracie is adamant that she wants to stay in her own home with her mother.  My heart broke in every scene with Gracie and Katie. I have to say that Sarah Callies sold every damn second of it.