I think we have pretty much established a pattern with
Aftermath
. Yes, I know it's only been three episodes; however, it seems like each week the show focuses on some creature from mythology coming to life that the family has to deal with. This of course is always juxtaposed with the difficulty of living through an apocalypse.
We're going to have to break this up because with the family split apart, it still very much feels like two shows inside a single episode. When we last left Brianna, she had just watched as a dragon flew away with a horse. Brianna is back on the road determined to meet up with her family in Seattle. She comes across a couple of guys who are camping and asks if they might have any food to share. Brianna is told she can pay for the food with "ass, grass, or cash". This highlights a danger that would be common to women travelling alone in a situation where the rule of law has broken down. Brianna tries to back away but when the men get more aggressive, she pulls out her gun and shoots at one of them. Now that she's in control of the situation, the men are backing down afraid for their lives. Mary and Devyn arrive in what looks like a golf cart and promise Brianna food if doesn't kill the men. Not being bloodthirsty, Brianna orders the men to lie on the ground face down and hops onto the back of the cart.
When Brianna arrives back at the compound, it's clear that she doesn't exactly fit into this insular religious community. Brianna learns quickly that saying things like damn, gees, and butt is offensive to this community. Mary, in particular, takes great relish in admonishing Brianna and even goes as far as to tell the woman in charge about Brianna's gun. Brianna is forced to choose between staying and eating without her gun or having her gun forcibly removed from her and then escorted off property. Being in a closed in society, I guess no one ever told Mary what happens to snitches.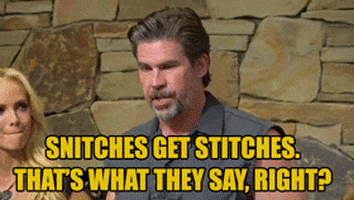 Brianna is quick to recognize that she's made an ally in Devyn and tries to talk to him about stealing her gun back and getting access to a car. Devyn isn't sure about the gun but promises that when Reverend Brother gets back, he's sure to give her a lift because he's such a good man. Yeah, we all know the head of a religious cult is not going to be a good guy.
At any rate they are all outside when Brianna hears a loud and familiar sound. Brianna is quick to tell everyone to get in the barn because (drum roll please)
That's right, our friendly neighbourhood dragon is back and this time it has a taste for a cow. The boss lady is instantly suspicious and sure that Brianna brought a demon into their midst. That's what happens in an insular community - anyone from outside is suspicious. Brianna waits it out for a little while in the barn but after going quiet for some time, Devyn and the head lady decide to step outside to see what is going on. Brianna tries to tell them that it's too soon but they head out anyway. They don't make it six feet from the barn when the dragon returns. Brianna quickly instructs everyone to lie on their stomachs and not to move. The dragon flies over closely and then takes off to do whatever dragons do when they have a cow to digest.
We're going to rest of the Copelands for while. Okay, so they arrive in Seattle to find cars simply abandoned on the road with no sign of anyone. Karen of course is suspicious and sure that things are going to get a little risky when looters show up. They find a news camera and Joshua watches the tape trying to figure out what happened to the people of Seattle. Back in the RV, Joshua reveals to Karen that whatever is happening, is happening across he U.S. and he knows this because all of the camera feeds died at the exact same moment. Karen is not up to dealing with this news and lies down. They head to Joshua's dads place, only to discover that he is among the missing.
It seems that Joshua got his love of mysticism and religion from his father, who has an extensive collection of Maori artifacts. Aunt Sally however is more focused on little practicalities and starts digging up granddad's garden much to the consternation of Dana. Dana is then attacked by a rabid dog which Aunt Sally scares off with a hose. Fortunately, Aunt Sally is a nurse and cleans the wound but knows that Dana is still going to need shots. Dana, Aunt Sally, Joshua and Karen all hop into the RV and search for medicine while Matt stays behind in case Brianna shows up.
This of course is yet another split in the family giving us yet another storyline to follow. Can the writers just get the Copelands in one area and have them stick together damn it? Would it really be so hard.
Matt hears a sound and heads into the basement to investigate. There he finds a naked woman named Audrene, who claims to be in hiding from her husband. Matt doesn't stare for long but takes her upstairs, starts a fire and gives her a cup of hot tea. Audrene explains that she's afraid of her husband and that she's never seen him like this. Matt goes all alpha male and promises to protect her. At this point, I was certain the whole delicate flower in need of saving by the big strong man was bullshit. And guess what? I was right. The husband shows up looking beastly and attacks, easily tossing Matt aside. Matt pulls out his shot gun and fires at the husband three times before he dissolves into a wave stinky water. Matt naturally is all freaked out and Audrene assures him that he did indeed kill her husband.
The next morning, Audrene tries to thank Matt by kissing him but he backs away saying that it's all going to fast. Matt now realises that there is more going on than he understands and that perhaps Audrene didn't just randomly choose this house. Audrene picks up a wood carving and admits that she's familiar with the place and the smell of the man who owns the shirt she's wearing. Matt brings up that this all belongs to his grandfather and an angry Audrene makes it clear that not everything actually belongs to granddad and that he just believed that he should take whatever he wanted. Audrene then orders Matt to close his eyes and turn around. Matt still stares and so Audrene goes all monster voice and gives the order again which this time, Matt follows. Audrene then promises that she will grant him his hearts desire for being a gentleman. When Matt turns around, Audrene is gone.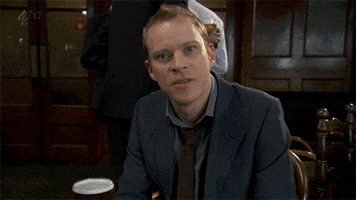 Joshua, Karen, Dana and Aunt Sally stop at a medical treatment place and manage to pick up the medical supplies that they need. They also run into Doctor Rawlins (the only Black man around apparently) from the checkpoint. He's in search of tetracycline to treat his fever patients but does stop long enough to give Dana her first rabies shot.
Now that Dana has been hooked up, they decide to pick up some supplies and stop at a warehouse. They manage to grab quite a few doses of tetracycline, as well as guns, ammo and arsenic, before four trained soldiers enter the building demanding the family had over the drugs. Karen goes all G.I. Jane and manages to take out two of the trained soldiers but unfortunately, the family is split in the process (big surprise). Dana is with Aunt Sally when she finds a gun and decides to go help her parents. When Karen makes it outside she learns that everyone got out except Dana. Karen rearms herself determined to go and rescue Dana but Joshua decides that Karen would immediately come across as threatening because her training would be evident.
Joshua heads in with two bags and immediately makes a Molotov cocktail from expensive scotch he found. This gives him leverage. The soldiers agree to send Dana over and Joshua agrees to hand over the drugs. As soon as Dana reaches her father, Joshua sends her outside. Joshua offers to stand there while the soldiers leave with the drugs but they don't seem anxious to do so, despite the fact that he's holding a Molotov cocktail. Joshua then decides what's needed is a little honey rather than vinegar and offers the soldiers a drink of scotch. The atmosphere warms up as the men drink and toast to the world which is now gone. Suddenly, one of the man begins to choke and the others quickly follow suit. It seems that this entire time Joshua has been pretending to drink while the men sipped away at the scotch he laced with arsenic.
Joshua leaves the choking men to die and meets up with Dana, who he asks not to tell Karen about this. This is the first time I understood why Joshua and Karen are a couple. It's not that he isn't capable of violence, it's that he takes a different approach. Like Karen, Joshua isn't willing to allow anyone to threaten his family. It's simply too bad that Joshua and Karen have absolutely no chemistry.
Back to Brianna, who finally gets a signal and calls her brother. This entire time, Brianna has always called her mother, so I don't understand the sudden change. At any rate, Brianna gives Matt directions to the cult and he promises to get there as soon as possible. Brianna tells the happy news to Devyn but doesn't get to celebrate for long because Reverend Brother has returned. The cult members are quick to report Brianna's presence among them and the Reverend Brother makes it clear that while they are supposed to show pity in these trying times, he has some questions for Brianna. These dude stinks of evil.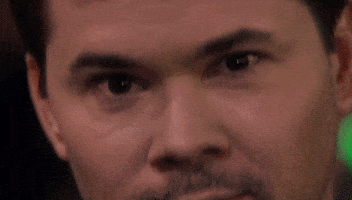 Joshua pulls up in the RV to collect Matt and Matt is quick to start giving him directions towards the cult. As casually as he can, Matt asks about the ponature and Joshua describes it as a goblin like creature which lives under the ocean during the day and walks on land at night. It seems that Ponature are known for sucking a man's bones out of his body. Joshua is almost whimsical about this because he remembers his father telling him stories about the ponature to scare him into being good as a child. Joshua is so lost in memory that he's oblivious to Matt's discomfort. Joshua finally gets around to wanting to know why Matt is interested in ponature and Matt explains that its a term he read about in his grandfather's things.
This week, Aftermath spun the appropriation wheel and chose to steal from the Maori. I must admit that I'm not really familiar with Maori lore and so I cannot speak to whether the representation of the Ponature was accurate or not. I did google a bit and it seems okay but again, I'm far from an expert. Thus far, Aftermath has co-opted skinwalkers and ponature which really gives me the feeling that Aftermath is mining cultures of colour for woo woo while not actively including people of colour. So far, the only person of colour to appear in more than one episode is the good doctor and his appearances have been brief at best. Yes, I understand that we are following the story of a white family which is travelling but that doesn't excuse the erasure of characters of colour, especially when Aftermath is stealing whatever they think isn't nailed down.
I am going to give Aftermath some credit for its discussion of artifacts. For too long, white westerners have believed that they could just crate away large parts of the history of people of colour as though they owned it. Museums started on this very premise and countries of colour have had to sue, quite often unsuccessfully to get the precious items back. The idea that if you're white that anything you see is yours for the taking has long been a problem. I very much like that the ponature made this clear and that her resentment of Matt's grandfather came through loud and clear.
It's worth noting that this is episode three and still no LGBT characters.
From the very beginning of this show, Aftermath established that Karen is the brawn and Joshua as the brain. What I don't understand is why it is that whenever they are in a dangerous situation, Joshua always enters the building first and Karen follows with a gun? Wouldn't it make sense for Karen to lead and Joshua to follow? I guess Aftermath is only going to go so far with their desire to play with gender.
Speaking of Joshua, this week gave us a whole new side to him. From episode one, Aftermath made clear that Matt is smart; however, this week we not only saw him think quick on his feet, he used his intelligence to save his family. It finally helped to explain what Karen and Joshua see in each other. This is the first time that Aftermath has bothered to portray Joshua as effectual and in the process, it added some badly needed nuance to his character.
I'm not sure that I'm sold on Aftermath but I will say that even with the many ways it irritates me, I'm still a little curious about it. I don't think that it has settled into a tone that it wants to set yet and might still be going through growing pains. For now, the jury is still out.